Spur business growth with carefully planned mobile app development!
Ranked among the best mobile app development companies, CodeStore engages intensely with businesses to get the best possible picture of their requirements. It is followed by crafting of robust, secure & scalable iOS and android app development solutions for your business.
With our treasure trove of experience in the mobile application development arena, we ensure seamless operationalization of business strategies and upgrade businesses to the next orbit of growth. The salient features of our mobile applications include:
Creative designing, Custom development as per requirement, and Interactive and futuristic UX.
By maintaining a subtle communication with the client and strictly adhering to the Agile approach, we deliver android and iOS app development solutions that are pioneering, robust and fast.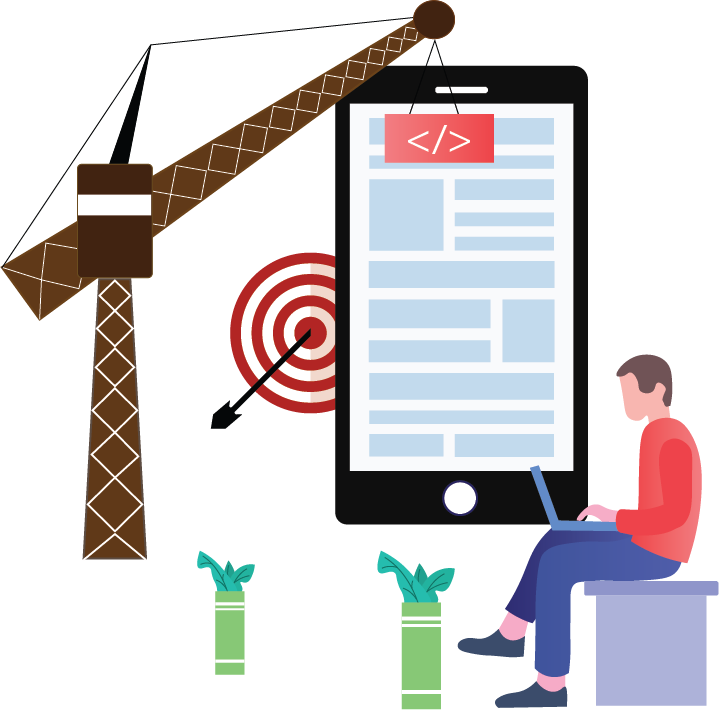 Our catalogue of Mobile App Development services
We aim to become your trusted partner for mobile app development solutions, deploying a skilled team of developers who have a knack for innovation and the latest technical developments.

Android App Development
We develop customized, secured, and fully-functional android applications that make diligent utilization of skillfulness and functionality of the powerful Android platform. Crafting eye-catchy designs for applications with an unparalleled UI/UX design for various genres of business is our passion!

iOS App Development
We at CodeStore transform your ideas into user-friendly iOS app by building a high-performance ,secure, and scalable iOS apps as per client objectives. With the time-tested agile methodology and skilful iOS developers, we craft customized products that cover the complete array of iOS devices- Apple TV, iPad, watch OS, and iPhone application development.

Hybrid App Development
A hybrid application is the most effective combination of specific technologies, elements, and approaches, which leverages both the web and native mobile technologies. CodeStore's expertise in mobile application development is bolstered by our technically savvy and experienced development team.

Impressive UI/UX Design
With years of expertise in the development of mobile apps, our proficient developers can provide a conversion-focused user experience that facilitates high conversion for businesses and improved user retention. Our UI/UX designers are always trying to develop never-seen-before designs.
Excellent mobile app development to solve your business problems
The adoption and utilization of smartphones have connected the world like never before. Businesses that are not connected with people through apps are increasingly finding it hard to keep up with their competitors.
Mobile app development is majorly centered around Android and iOS platforms. However, an ambitious business can choose to develop an app that can seamlessly run itself on both iOS and Android platforms.
It has a significant impact on developmental cost as the codes can be utilized for both platforms, which in turn, will minimize the work.
Opting for hybrid applications also expands your reach to a broader audience. A mobile app is also the best way to strengthen your brand value in the market.
Having a perfectly-optimized app in the store not only increases the downloads but also generates more traffic to the business website and amass backlinks through high authority pages.
CodeStore is one of the best mobile application development companies having a lot of expertise to assist a business with its ambitions through innovative app solutions.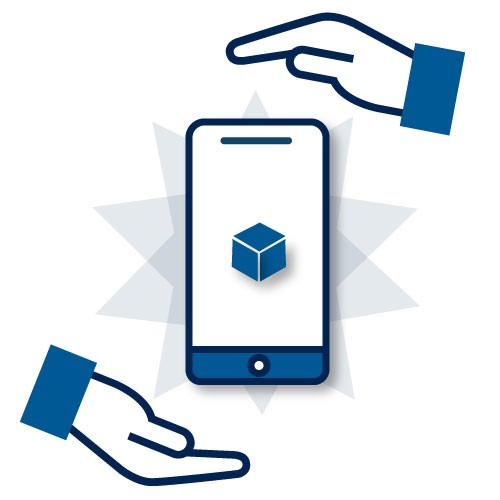 We have done it before. And, we are ready to repeat history again!
With several years of experience in top-notch quality design and development services for mobile applications, we offer our clients the best services to power their goals.