Scoping Sessions:- Articulating Your Product Idea into a Well-Defined Scope of Work
A Scoping session is an initial interaction between the client and the development team.
We believe communication is the key in order to turn a path-breaking idea into functionally designed products. Here's why a scope development session is a good starting point.
The Codestore team can provide an array of services with its proficiency and skills:
Tailor-made technological stack that aligns with client's requirements.

Delivers result in the easiest and the fastest way.

Provides insights into our work culture and practices.

Focuses on bilateral communication which generates value and knowledge sharing.

Strategizes and equips the client with all the information regarding project planning.

Documenting a scope of work that guides the client towards their end goal.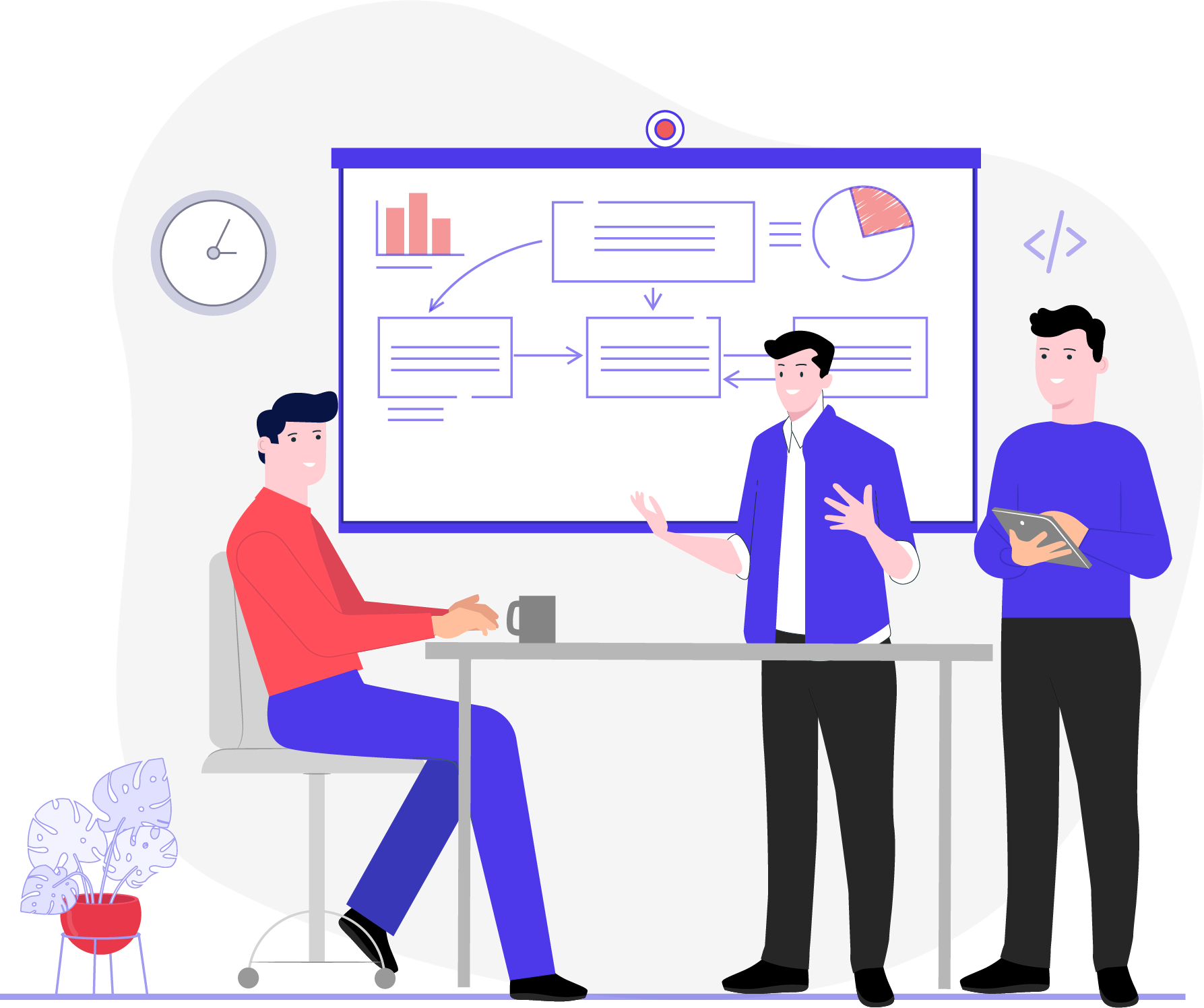 We Help in Shaping Your Business Ideas
CodeStore delivers the right product by asking the right questions to the clients. Here is a glimpse of how we conduct scope development sessions:

Analyzing the Scope of the Project
By advancing the understanding of your goals and vision, our team analyzes the scope of the work. We put years of experience and technical expertise to steer your project in the right direction. After thoughtful review, our team discusses expectations and strives to enhance the understanding of the idea and its functionalities.

Knowing the Requirement of Client
We believe in setting the right foundation, and this is with the preliminary information which our client shares with us. This facilitates streamlining the entire development process. So, we start the session by asking a series of questions to our clients. We help our clients by providing them with the needful insights.

Document a Scope of Work
After outlining the project scope and drafting requirement, then we arrive at the end goal of this session – a well-defined scope of work. A statement of work (SOW) is a detailed report where we underline the client's designed project scope and an approximate estimation of the project budget and a timeline is given.

Sketching Your Business Ideas
Our team maps business ideas to the clients to outline the MVP and prioritize the milestones of the project. A well-organized scope development of a project facilitates smooth sailing while achieving the end goal.
We have done it before. And, we are ready to repeat history again!
CodeStore Technologies has several years of experience in providing the best scoping sessions with clients before starting any project. Moreover, we focus on offering the best ever services to our clients irrespective of their business goals.