The Best Software Quality Assurance Services To Enhance Customer Experience
CodeStore Technologies offers autonomous quality evaluation and an array of software testing services.
The experienced and highly-skilled quality assurance experts have a deep understanding of the spectrum of challenges faced by businesses on their quest for digital transformation.
Working with a fixated approach, we test a software rigorously under a stipulated time and improve time to market, and thus, the ROI.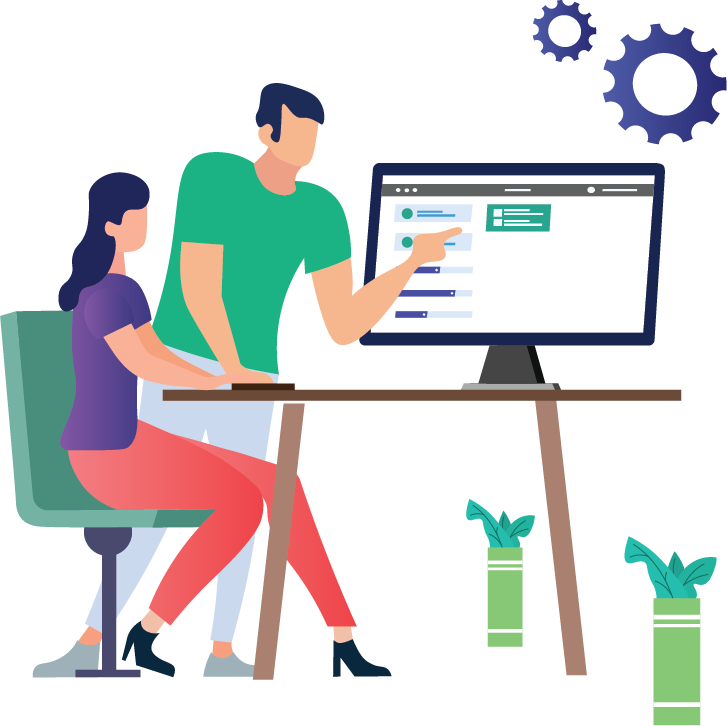 Our suite
of maintenance
services for you!
Look no further as we are here to associate with you to provide the finest quality assurance services with a team of experienced quality inspectors who work dedicatedly to meet your objectives.
Configuration and Installation Test
We ensure that an application is configured to perfection so that it performs as expected after the installation is complete. Installation & configuration tests the performance of a web or mobile app on different operating systems, devices, supported drivers, etc.
GUI & User-usability test
Usability is an important aspect that no software developer can afford to neglect in any web and mobile application. In order to please consumers with demands for high usability, CodeStore proposes robust testing parameters where in the app simulates the real-time scenarios.
Degree of Localization
CodeStore understands the importance of mobile app localization and incorporates the artistic, linguistic and technical customizations to blend with the culture of the target audience of any location. This helps the software to gain popularity in the long-term!
System & Integration Testing
CodeStore quality assurance team supervises an effective system & integration testing of software on a fully integrated system & adequately assesses the system's conformity with the specified set of requirements. Testing of the smallest testable units is performed in numerous stages.
Accessibility Testing
In the application development process, usability should be properly implemented. CodeStore guarantees that the software can be utilized by people who have problems in hearing or have some sort of visual disability if the client demands such services.
Performance Testing
Performance is very crucial in any mobile app or web app. The application's efficiency will dictate the user's stay. The speed and adaptability check is conducted efficiently by the quality inspectors and makes sure that the execution attributes match the industry standards.
Software Testing
is as important as
software development!
An error can occur in any stage of a software development project, and some of them can go unnoticed.
We have done it before. And, we are ready to repeat history again!
With several years of experience in software testing and quality analysis with several companies, we offer our clients the best services to full-proof their software before they are launched in the market.