Objective-Oriented iOS App Development Services
CodeStore Technologies is a full-fledged iOS app development company that provides end-to-end services from planning to distribution. We have been developing impactful apps for all Apple devices and helping numerous brands.
Leverage our professional expertise in iPhone app development to develop apps that are beautiful, engaging, and consistent for any industry, regardless of complexities.
Witness your ideas coming alive with us!
Create an application for any device!
No matter if you are scouting for iPhone app development services or willing to develop a brilliant application that will work seamlessly across all Apple devices, our talented iOS app developers will sail through all the tides- from designing to delivery and maintenance.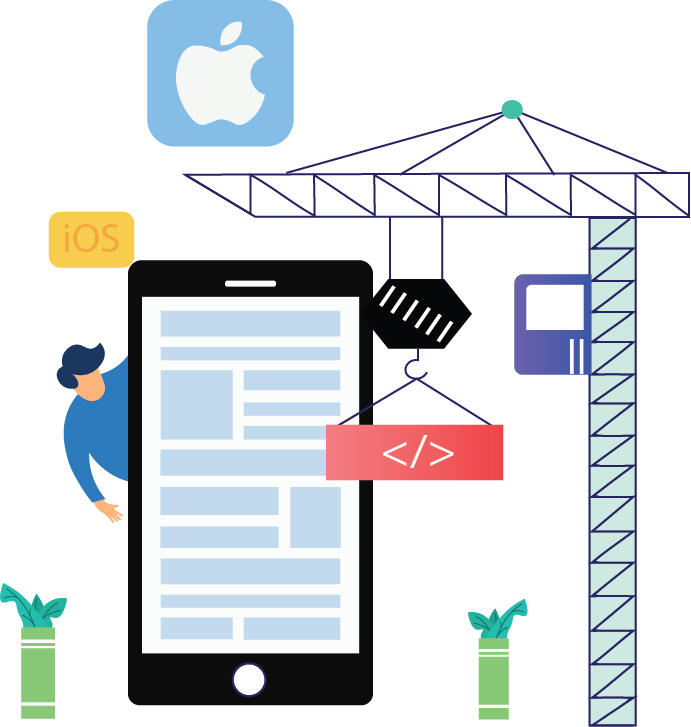 Our list of iOS App Development services
We aim to become your trusted partner for iOS app development solutions, by providing you the best possible services along with a skilled team of developers who work tirelessly to meet your objectives.

Custom iOS App Development
CodeStore is adept at developing custom iOS apps that match clients' needs & are packed with modern features. Just share your app idea with us and we shall implement it to develop a secure, scalable, and robust iOS app. Having the required expertise in varied iOS technologies, our developers craft exceptional apps for varied business verticals.

iOS App UI/UX Designing
Our UI / UX designers create lovely and beautiful device templates that make your iOS mobile app even more captivating . Not only do our experts strive to create a clear user interface, but they also ensure exciting UX. We design iOS apps that capture the attention of all while maintaining their best performance and functionality.

Native iOS app development
Our skilled developers are well-versed with the native iOS technologies and can build high-end, platform-specific applications. We provide you with the most interactive, adroit ,and user-friendly native mobile applications for iOS . This provides a consistency in the look of your application across a range of iOS devices.

iOS App Upgrade
We can deliver a hassle-free iOS device update service with complete apprehension of the iOS ecosystem. We ensure updating your application to the latest iOS platform in order to make it compliant for all of the Apple's latest devices and thus providing you with an application that follows all the requisite technical trends.

Hybrid iOS App Development
We build state-of-the-art iOS hybrid apps that operate on various mobile platforms consistently. Our iOS developers are proficient in utilising Flutter , Sencha Touch , React Native ,Ionic ,or Phone distance to build the most customizable apps. We integrate a user-friendly application design that is tailored to many mobile platforms.

iOS App Testing/Portability
With our seasoned iOS developers, the iOS app can be ported to several Apple devices. They ensure the smooth and fast portability of your application using the best portability approach. To clarify, we conduct rigorous testing to ensure the highest level of quality, efficiency, and complete compatibility.
The best iOS app development services for the best businesses!
The market share of Apple products is booming and iPhone applications are popular with people. Meanwhile, businesses aiming to grab a share of the market must give thought to develop iPhone applications. Designing an iOS app is an innovative way to demonstrate a company that enhances brand recognition.
When creating a business app, an organization wants to select a platform that provides its customers with the highest degree of security, among many other exciting features.
For iOS platform users, the operating system provides a solid virus shield, which makes it a perfect option for enterprise development applications.
CodeStore has experienced iOS developers who provide excellent iOS application development services.
From brainstorming an idea to post-development support, they completely grasp your requirement. In addition to that, they tick each and every box for the project to develop feature-rich applications that aptly fit your business.
CodeStore implements an array of technologies to power your applications that make every iOS app look and operate likewise a pioneering application.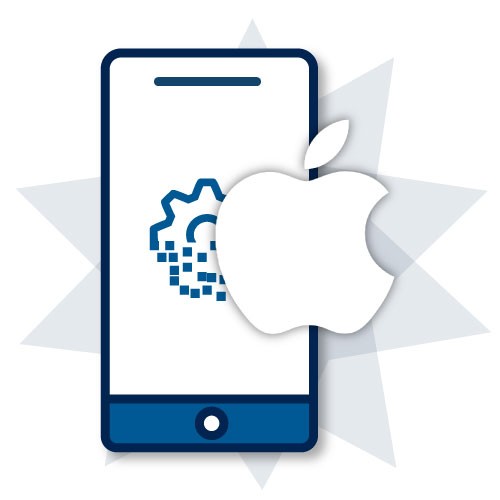 We have done it before. We will do it again!
With several years of experience in top-notch quality design and development services for mobile applications above all, we offer our clients the best services to power their goals.