Opt For A Customized Software That Fits Your Business
Or
Make Your Software/App Solution As Unique As Your Business
Or
Tailor-craft Your Digital Solution With CodesTore
When a business makes an announcement that it is ready to invest in the digital space, they are usually lobbied for ready-to-deploy software and apps by the developers in the tech arena. The big question is- Is an investment in the readily available solutions worth it? Well, the industry experts are skeptical about it.
The businesses often require customized software development to ensure growth buoyed by a personalized digital arsenal. One might definitely argue that custom software development is an expensive option but buying ready-made solutions can prove to be disadvantageous in the long term if it is not tailored to the objectives of your business. Custom software development is gaining traction in recent years as they are particularly tailored to customer and company needs.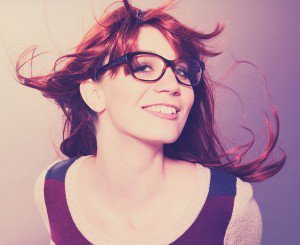 Customization offers a series of benefits and contributes to the overall long-term growth.
It makes a business more versatile
It provides a greater scope of control over the regular business processes.
A customized solution can allow for faster and higher quality outcomes
Business-specific data processing tools can be embedded for better data analysis.
Why Should You Opt For Custom Software Development- Some Key Reasons!
Targets Your Exact Requirements With Customized Software/Apps
No matter the niche of the industry that a business operates in, each business is unique with varied requirements, consumers, work culture, and competition index to stay relevant and expand in the market. When you consult with CodeStore Technologies for custom software development to address the individual needs, we do deep research and provide the best of optimized digital solutions.
Scalability is guaranteed
When you opt for a ready-to-deploy solution, scalability is not guaranteed and you might not scale the software/app when the requirement arises. A business will be at the mercy of the software development company to release newer versions & upgrades. Even then, the upgrades might not be able to bring in the required features for your business. On the other hand, CodeStore can provide customized software crafted for business-specific requirements. We can develop software with limited functionality at the start-up stage of a business and then evolve and scale the software in tandem with the growth of the business.
Today, innovation is the key to all competitive market environments. The more the innovation, the more the chances of meeting the specific customer desire. When businesses buy ready-made software from the suppliers, the scope for innovations is reduced. Having a custom software enables a business to experiment and implement innovative concepts quicker without being dependent on the tech vendors.
Can Be Built On Existing Tech
A business might already possess a software/app that requires a few modifications and enhancements to deliver the exact same or even better functionalities than a brand new ready-to-deploy software. Combining the current technical infrastructure with a ready-made solution from a vendor may present challenges not only in the integration of systems but also require more efforts in maintaining the existing technologies that support the core business processes. With custom software development, it is possible to develop new capabilities on top of the existing enterprise apps and save costs as well as considerable effort in development. Customizing existing software is always better than implementing a third-party solution from scratch.
The security of the ready-to-use software solutions can be breached easily as compared to the ones that are custom-designed. The experts of CodeStore Technologies are adept in secured development of the custom software that is buffered with additional layers of security through encryption.
Dedicated Support & Maintenance
When you associate with CodeStore Technologies, not only we develop tailored solutions for your business but also we provide robust support and maintenance. You will have great control over the software/app and we can incorporate changes and innovations or root out problems if you face any.
Businesses must leverage the competitive edge and the custom software development team of CodeStore Technologies can aid you in achieving it. with us, you can direct your timelines and we shall streamline our efforts accordingly. Custom-made software can be thoroughly adapted to adhere to all the stated requirements in comparison to a packaged software. The latter is off-the-shelf software that gives identical features to all. It falls short of meeting the business requirements in many cases and can hamper the growth of a company in the long term.