Modern Data Visualization Services
Data visualization aids in transforming huge amounts of data into a pictorial form that can be understood easily.
Thus, the ability to visualize data is very critical to business success.
Our experts provide modern data visualization services that enable managers to view key results and milestones on interactive, real-time dashboards by decoding big data with complex algorithms.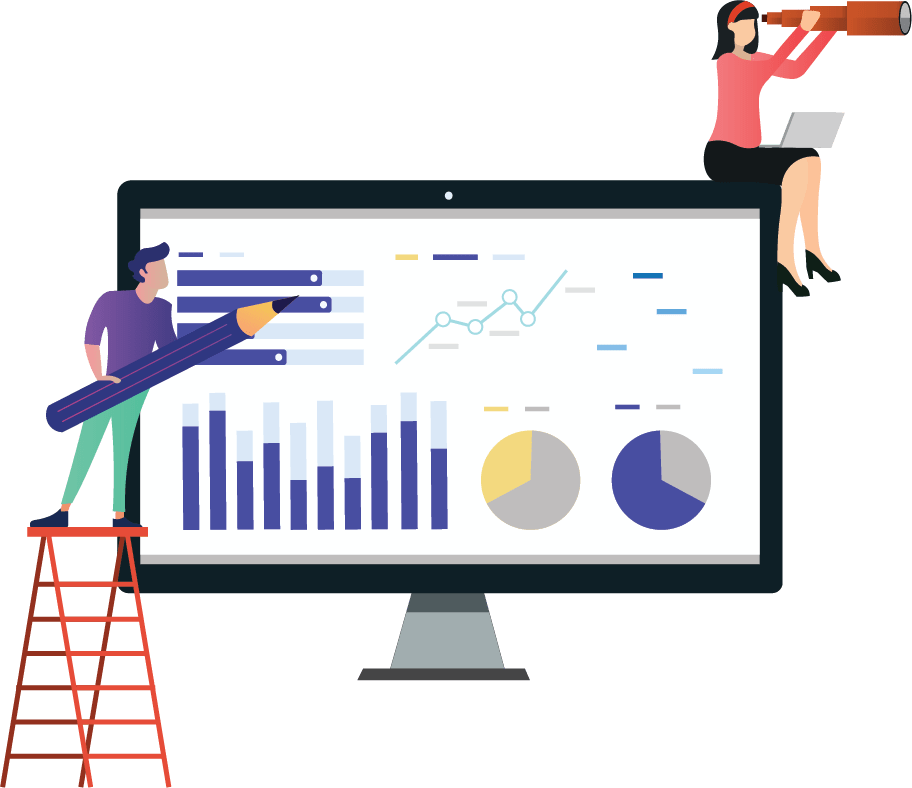 Our suite of maintenance services for you!
Look no further as we are here to associate with you to provide the best Modern Data Visualization Services with proficient visualization experts who work tirelessly to meet your objectives.
Data Visualization Consultation
Our data visualization experts are seasoned professionals who possess a unique blend of data visualization skills and are updated with the latest trends in data analytics. They implement their expertise to decode actionable insights from complex data packages and present them in a way that is simple and meaningful.
Standardization of Platforms
Our data visualization experts standardize data representation platforms by organizing and managing DV practices. A combination of fixed guidelines and templates implemented by the best UI/UX practices forms the backbone of standardization programs. This empowers business analysts to articulate their requirements accurately.
Visualization Strategy
Our experts combine an in-depth understanding of design-thinking architecture with simple storytelling concepts using graphics. This is done through a well-defined application workflow, best UI/UX practices and decoding the big data.
Strategy Implementation
We implement a smart strategy of data visualization from designing to development, deployment and presentation of information in the best possible way! Our experts seamlessly integrate data visualization mechanics with an organization.
Align With The Market
With our data visualization services, organizations can rapidly spot shifts in market sentiments and customer behaviors with simplistic infographics and can act upon them. By leveraging this valuable insight a company can tap new business opportunities and stay ahead of the competition.
Upgrade Data Visualization
If you already have a data visualization tool or service at your disposal, you can still hire us to upgrade the visualization mechanism or simplify the user experience in terms of data simplification and unparalleled infographics.
The Perks of Data Visualization Services
Data visualization has made a mark for itself as a faster, effective communication and motivation tool.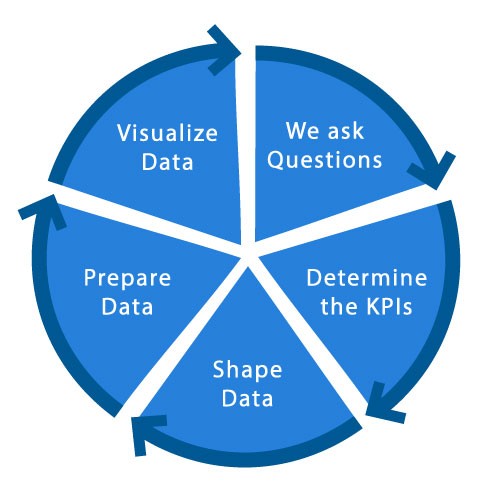 We have done it before. And, we are ready to repeat history again!
With several years of experience in data visualization services across various industries, we offer our clients the best services to sustain, grow and innovate their business in an ever-changing technological landscape.