Breath 'Life' With Our Intuitive & Delightful UX Design Services
CodeStore Solutions is a leading UI/UX design firm that provides consumers with convincing visual and functional designs.
We don't just design, we create amazing experiences for your customers, including website and app design, logo design, and graphic design services. Great designs, after all, should work properly and not just look fine!
We blend business goals and users' requirements to perfection!
Powerful UI/UX design is critical to revenue increment, improves app acceptance, and easier integration. Our designers carry out the initial research and design to provide the best services to companies. We understand and build your vision into a physical design to impress millions.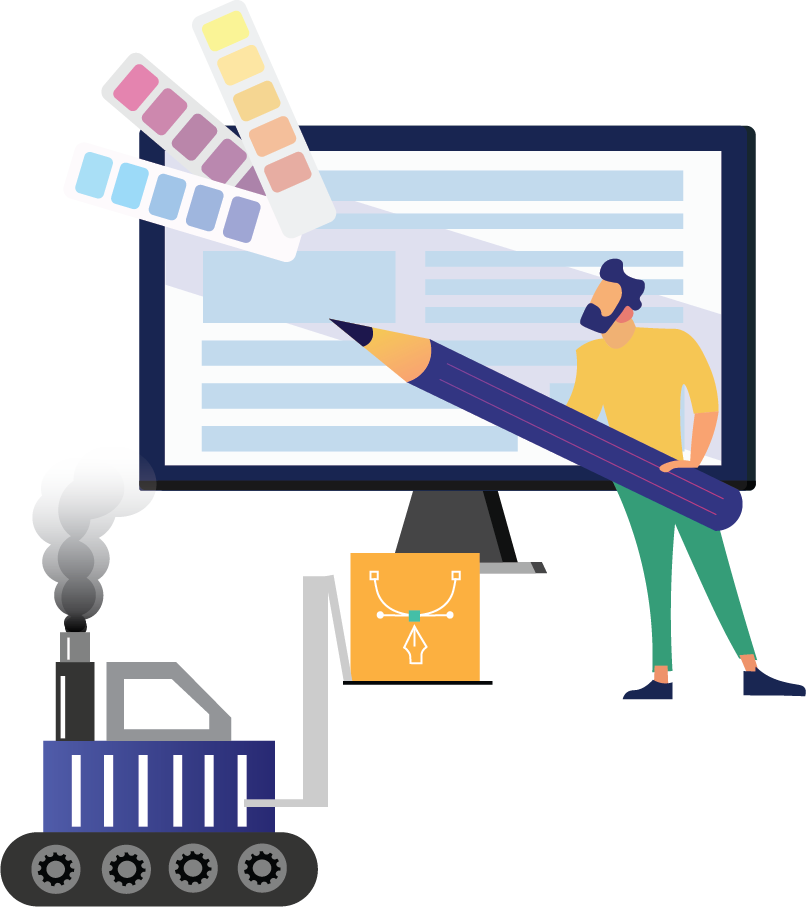 Our list of excellent services
We aim to become your trusted partner for UI/UX Design Services. Above all, we provide you the best possible services with a skilled team of Designer who works tirelessly to meet your objectives.

Detailed Research & Analysis
We kick-start our journey with detailed research on the purpose of the product and discovering the target audience and their expectations. We also consider the latest market trends and do competitor benchmarking to create the best blueprint for the project.

Robust Information Architecture
We aid the users to quickly find what they require. Structuring and organizing the information is the key and we give a special focus on the "findability" of data.

Envisioning Wireframes
We create the best ever wireframes for your mobile app. Wireframes are basically the envisioned structure of the application. Further our UI/UX experts create this basic skeleton-structure for your mobile application.

UI Design
With years of designing expertise, our dexterous team of UI/UX designers converts conceptual blueprints into functional designs. We support businesses during the UI/UX design trip, from wireframes to prototypes to the final product.

UX Strategy
Our dexterous squad of designers helps you to build ground-breaking digital solutions and applications and enable businesses to deliver enthralling user experiences across all platforms to ensure a smooth sail for day-to-day transactions.

UI Microinteractions
Details are what essentially set apart an exceptional website from an ordinary one. We integrate features and details in the design so that the user interface can provide a great user experience. This ensures user interaction and retention.
How can a great UI/UX design induce a fascinating web around the customers?
The most popular websites/applications in today's fast-paced society are those with quick and effective responsiveness. Technology and mobile app development are now heavily dependent on the user interface as the customers have become the center of orientation! In fact, users often search the internet to discover what they wish to find.
Even if they are browsing casually, it's up to the business and its UI/UX designers to help them navigate through the site as efficiently as possible in order to provide them the exact product or service they require!
If people are not impressed with the look of the website/application at first glance, then you might lose them forever. In a distracting world, people are constantly being inundated with information. In such a scenario, all it takes is a gentle nudge to knock someone's attention.
Codestore's skilled UI/UX designers crafts the website in such a way that users can easily navigate the website. We develop a sense of trust using bold imagery, smooth transitions, videos, and visual touches that help to boost your brand value.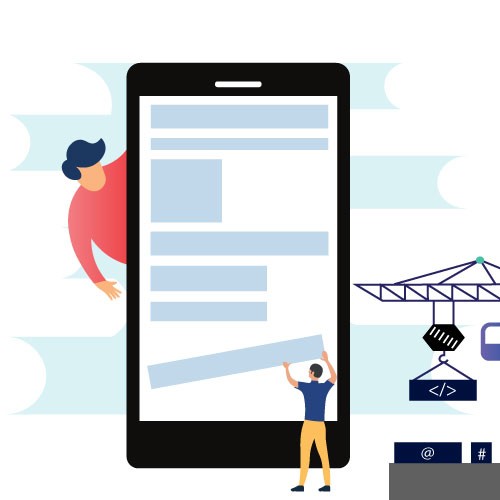 As a leading UI/UX design company, we serve your customers with deeply engaging content and effortless navigation. Once a customer is satisfied, he/she is more likely to recommend your business to others.
This leads to a chain reaction and increases your reputatión and customer base. Besides, the loyalty quotient of your brand will get a boost and the return-buyers will increase the ROI significantly.
We have done it before. And, we are ready to repeat history again!
CodeStore Technologies has several years of experience in delivering top-notch UI/UX design and development services to clients. Moreover, we focus on offering the best ever services to our clients irrespective of their business goals.