Telecommunication Industry
CodeStore Technologies has a history of developing apps & software that has helped businesses to flourish. Our unique problem-solving skills & a coordinated approach to clients has helped us to develop solutions that have aided in the progress of the telecom industry technologically. We have an ace team of the best telecom app developers who have extensive knowledge about the telecom app industry and can deliver excellent telecom apps tailored to meet each client's requirements.
10+ Years of Experience

800+ Projects Delivered

200+ Happy Clients
100+ Team

50+ Analytic Customizable Dashboards Delivered
Connect With Our Experts
We intend to understand the gravity of our prospect's idea and promptness is our key value to achieve it.
Improve Your Telecom Operations With Our Robust Solutions!
The global telecoms market is beginning to develop a digitally-linked & integrated operational theater. The current technical advancements are primarily responsible for this transition. The industry itself fails more often than not to sustain these rapid changes. Many major players gradually started to erode without attempting to address the existing and future technological developments.
Due to the ongoing advances in cellular networks, global 4G coverage, the introduction of 5G technology & IoT, and new global initiatives on the internet, the telecom businesses need to keep pace with this rapid growth.CodeStore Technologies has many years of experience in crafting robust solutions for the telecommunications industry.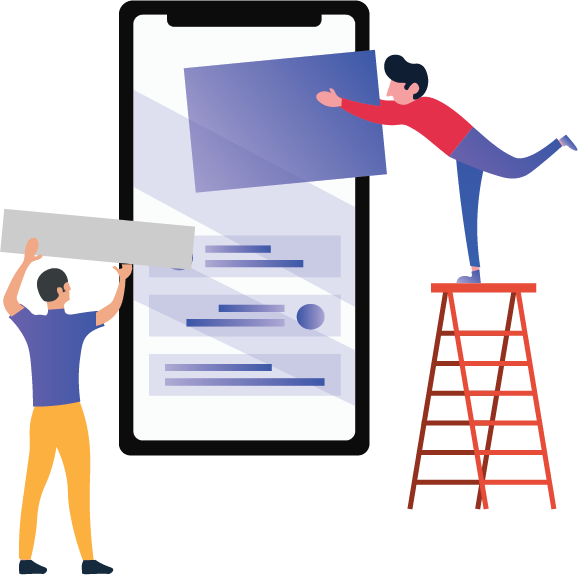 We are adept at simplifying the multifaceted mechanisms that clog the operations in the telecom sector. Our experts have rich expertise in the implementation of innovative & sustainable tech stack such as Data Analysis, Big data, Artificial Intelligence, Responsive App Designing, and much more.
We Craft The Finest Telecom Apps To Propel Businesses In The Digital Era!
CodeStore Technologies offers telecommunications solutions that make the telecom operations simple & secure. We provide solutions that focus both on the business & the customers. Our market-orientated approach is designed to enhance the existing infrastructure for telecommunications & produce more revenues.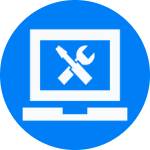 Customized Network Features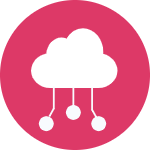 Cloud Architecture Development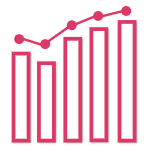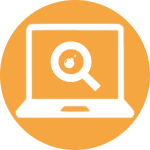 Software Testing & Maintenance
Our wealthy know-how in this industry & the specialized problem-solving capabilities can address the core domains, such as network management, process engineering, quality control, data management & analytics, and much more. We can also aid you in incorporating new-age technology such as Digital Mobile Solutions and Artificial Intelligence to bolster your presence in the industry.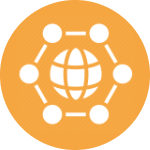 Integrated Communication System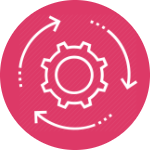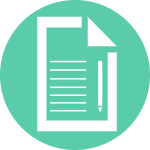 Advanced Reporting Dashboard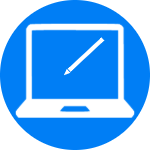 A Telecom App That Improves Operational Efficacy & Brings Great ROI!
Our seasoned app developers are adept in utilizing & implementing many platforms & frameworks. Coupled with a deep understanding of the telecom industry, they are a potent team that can serve businesses by delivering their requirements, and even exceed their expectations at times!
Predictive Analysis tools
Finance Management Features
Business-centric Solutions
Common Challenges In The Telecom Industry & How We Are Solving Them!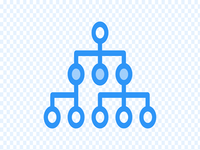 Organizational Management
An application can positively influence any organization of business and the telecom industry is no different. The industry employs many professionals like System managers, Equipment Operators, System Intelligence Analysts, Electronics Engineers, and many others. If a common application is used by a company, it can ensure seamless interaction and fast communication with live data availability.
Seamless Customer Support
Customer support is an integral part of the telecommunications industry and there are millions of customers who can face a myriad of issues. A dedicated application can bring them together and the functionalities of the application can segregate their issues into different brackets, and a telecom company can address them in an effective way.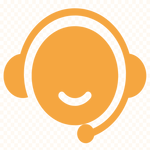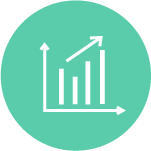 CodeStore Technologies is capable of developing telecom apps that are embedded with powerful data analytics tools that can track and process live data from many sources and present them in interactive infographics on a single dashboard. With us, expect your day-to-day operations to achieve new heights of efficiency!
With the advent of Artificial Intelligence, it is possible for the telecom sector to automate many repetitive tasks & administer many operations with just a touch/click! CodeStore Technologies focuses on implementing Artificial Intelligence in every nook and corner of the operations of the telecom industry to boost efficiency and reduce manpower costs!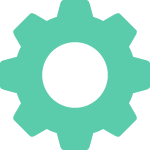 Personalized Service App
We can develop personalized service apps for telecom companies and consumers to facilitate a common platform for interaction. This will help the users to check the live status of their subscriptions and also the new offers, among other things.

TeamNow
CodeStore Technologies has developed the TeamNow app that connects the different departments in an organization efficiently and it can come very handy for the telecom sector that employs a slew of professionals like signal testers, electronic engineers, field agents, customer care, and others.

HRMS
The HRMS app developed by CodeStore Technologies can be utilized by any professional organization to streamline the work process by effectively managing the most important component of the day-to-day operations- Human Resource.

Reporting Studio
The telecom industry probably handles the widest variety and volume of data as compared to other industries. To manage such huge amounts of data and extracting value from them is not an easy task but the Reporting Studio can do it with perfection.

Survey Feature
Telecom businesses have to service millions of customers in a wide geographical area. To gather ground data, surveying becomes very important as this is the backbone of improving services. We can integrate Survey features in the telecom apps we deliver.

Chat Feature
CodeStore Technologies has already developed chat modules and integrated them with many apps & our developers can do the same with any telecom app. This can vastly improve the feedback system as users can connect to the business directly.